After a two-year investigation into Uber's work practices, the Fair Work Ombudsman (FWO Australia) last week announced it had concluded Uber drivers are not employees.

This outcome is consistent with the view taken by the Fair Work Commission (FWC) in two unfair dismissal cases brought by Uber drivers in the past 18 months. The tribunal found that the ability of drivers to log on and off from the Uber app, to refuse trips and to work for other platforms pointed against the drivers being employees.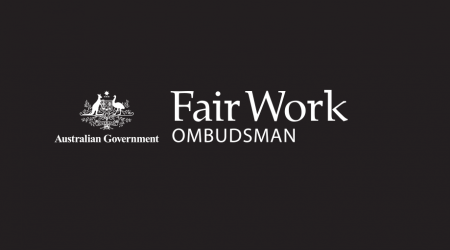 The FWO investigation took "only" 2 years (and one federal election) to reach the same conclusion, a conclusion definitely not in line with decisions made by several other fair work courts around the world, mainly in the UK and the USA. A decision the RSDU feel FWO should have left for our courts to make.

Part of FWO's stated duties include working with business and helping them understand and comply with the law.

There is no doubt that working conditions on the Uber platform have considerably improved almost immediately after the investigation was launched. Uber was forced to lift their game in Australia to be able to continue and classify drivers as contractors.

It started with a pay raise to drivers of 15% December 2017 in several cities, followed by major app enhancements. Uber was also forced to remove the 20 minutes no jobs app penalty imposed on drivers who reject more than 3 rides in a row. Uber also imposed a 12 hours driving limit and generally became more attentive to drivers feedback.

FWO's decision now clearly put rideshare drivers in the jurisdiction of the ACCC and the Department of Jobs and Small Business. The RSDU will consider our options in coming months and will be making a submission accordingly. It is our view that Uber is using an unfair contract leaving drivers with no bargaining power.

We are also calling on the ACCC and the Department of Jobs and Small Business to start exercising due diligence from this point on and to independently look into Uber's contract, as this now clearly falls under their jurisdiction.

We are proud to have been able to unite thousands of drivers during the last 2 years, across the country and around the world, we could not have done this without your support and participation in the numerous industrial actions that we have organised during this time, actions that received much needed media attention and coverage. Actions that inspired industrial action all around the world. In the USA, UK, NZ, and Brazil to name a few.

Where to now
The RSDU will consider our options in coming months and will be making a submission to the ACCC and Department of Jobs and Small Business accordingly. The RSDU will be pushing for a standardised fair contract to be imposed over the entire rideshare industry to help ensure driver's rights and bargaining power. The RSDU will also work with other federal and state government bodies, pushing for improving drivers' working conditions via these channels.

We are also happy to announce the zicXoc initiative, a new driver app project in collaboration with a software company. The project has now entered it's beta stage and about to be launched soon. It's the rideshare app that drivers from around the world have been waiting for. For more information please click here.

RSDU APP has been updated. Get the latest version.
The RSDU app has been upgraded (to Version 2.0). The app is designed to connect drivers from all around the world, collaborate and discuss related issues, news and events. The new version contains a number of bug fixes and a new driver tab, connecting drivers to the zicXoc.com rideshare platform.

The zicXoc platform is designed to put the power back into rideshare drivers' hands, providing a booking tool for those who are serious about taking their business to the next level. It is recommended that you start by uninstalling your old RSDU app (if installed) before proceeding to install the new version. The RSDU app is a free app. More information and download link here.