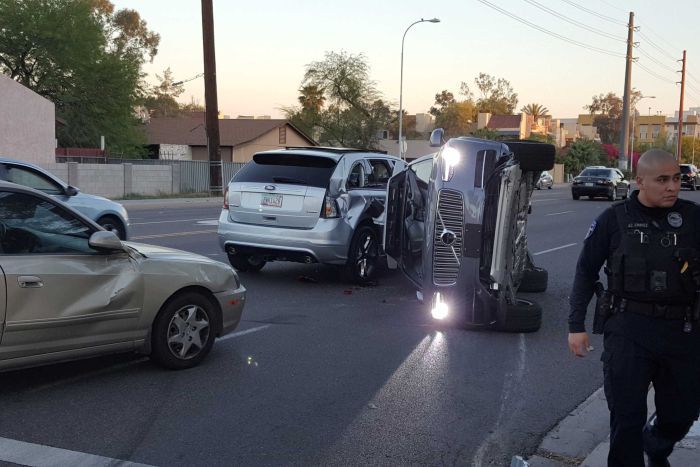 Uber has suspended its pilot program for driverless cars after a vehicle equipped with the self-drive technology crashed on an Arizona roadway.
The accident, the latest involving a self-driving vehicle operated by one of several companies experimenting with autonomous vehicles, caused no serious injuries, Uber said.
The driverless car revolution
A future where your driverless car minimises your time on the road and lets you do all things you'd rather be doing might not be that far away.
Even so, Uber is grounding its driverless cars involved in a pilot program in Arizona, Pittsburgh and San Francisco pending the outcome of investigation into the crash on Friday in Tempe, Arizona.
The accident occurred when the driver of a second vehicle "failed to yield" to the Uber vehicle while making a turn, said Josie Montenegro, a spokeswoman for the Tempe Police Department.
"We are continuing to look into this incident," an Uber spokesperson said in an email.
"The vehicles collided, causing the autonomous… [Read more]