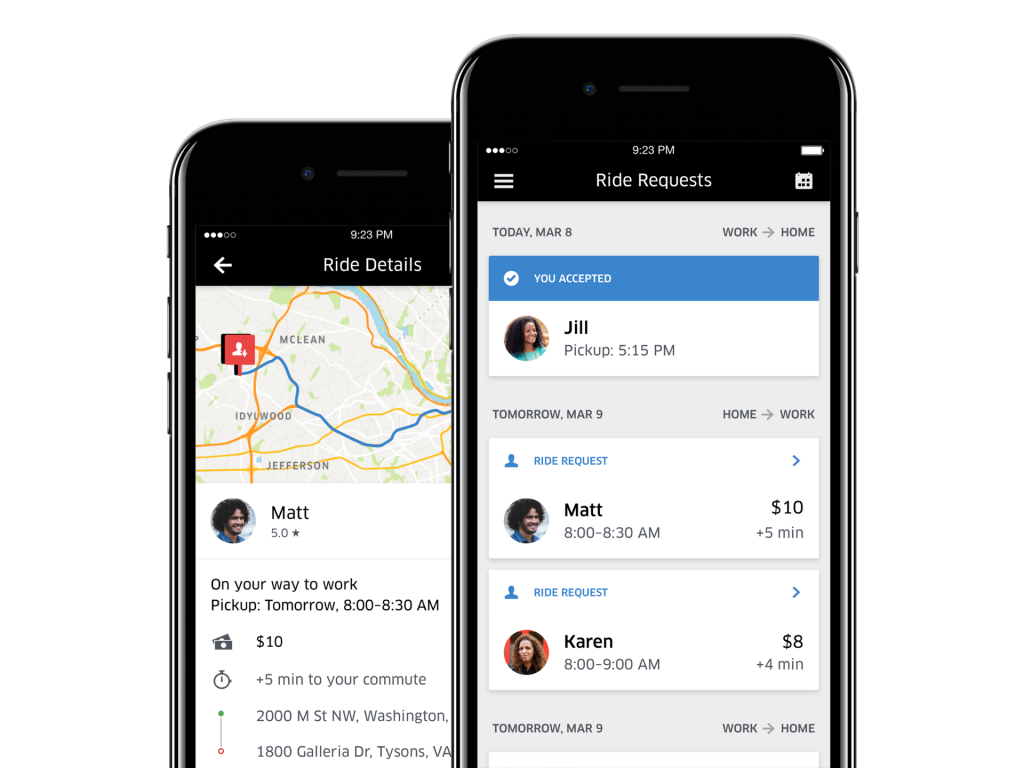 Ride-hailing giant Uber is set to launch a new "Commute" feature targeting the legions of carpoolers in the D.C. region.
The pilot will initially be available along the I-66 and I-395 corridors, along with the George Washington Parkway, in Tysons, Fairfax City and Alexandria. The company envisions a system similar to slugging, the carpooling system used by thousands around the region every day.
Commuters will share rides with drivers headed in the same direction so both can take advantage of HOV lanes. One key difference: while slugging is free, Uber's prearranged rides will come with a price tag– likely $5 to $10 per trip, the company says, but cheaper than a long-distance ride with uberPOOL or uberX.
"Think of it as digital slug lines," Uber said in a company… [Read more]